Regular price
Sale price
R 69.95
Unit price
per
Sale
Sold out
Shipping Info

For overs valued under R1495.00, there is a flat delivery charge of R95 to anywhere in KwaZulu-Natal.

For overs valued under R1495.00, there is a flat delivery charge of R145 to anywhere in South Africa.

Orders valued at R1495.00 and over qualify for free standard delivery to anywhere in South Africa.

Please note: This excludes furniture products. Confirmed orders will be delivered in 2 – 5 working days, provided the items ordered are in stock.
Returns & Exchanges

If you wish to return or exchange full or partial order either because order is not as per the specifications or product did not meet the desired expectations you may email us and request a return or exchange.

Read the full policy here.
View full details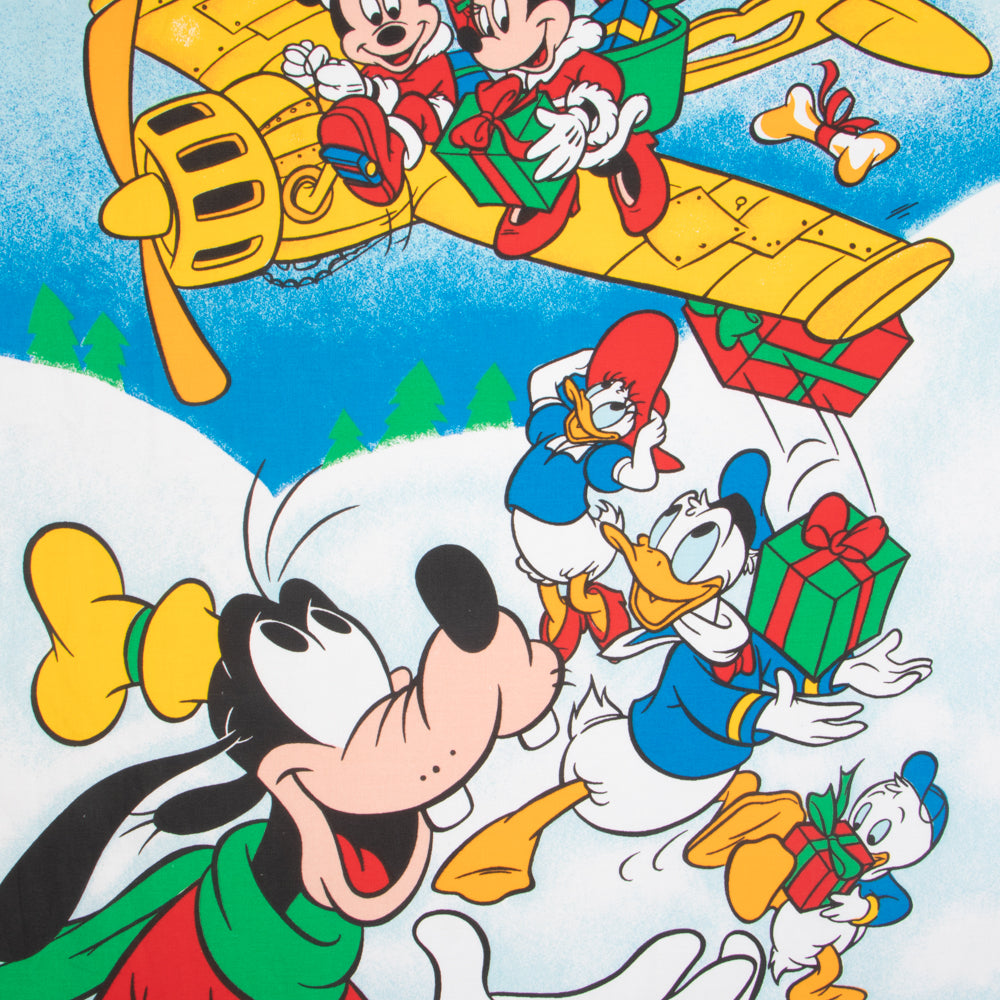 Description
Fabric Width: 115cm x 125cm Panel (Makes a bag and Xmas sock)
Introducing Christmas Fabric: Sprinkle Joy and Warmth into Your Holiday Decor
Create a festive ambiance filled with joy and warmth with our Christmas Fabric. Crafted to elevate your holiday decor, this fabric is a perfect choice for adding a touch of merriment and charm to your home during the most wonderful time of the year.
Our Christmas Fabric is thoughtfully designed with a wide range of delightful patterns and motifs that capture the spirit of the season. From classic symbols like Santa Claus, reindeer, and snowflakes to whimsical designs and traditional holiday scenes, this fabric brings the magic of Christmas to life in every stitch.
Made from high-quality materials, our Christmas Fabric ensures durability and longevity, allowing you to enjoy its beauty for many joyful seasons to come. Whether you're creating festive table runners, cheerful throw pillows, enchanting tree skirts, or merry stockings, this fabric provides the perfect canvas for your holiday crafting endeavors.
Decorating your home with our Christmas Fabric not only brings cheer to your family but also sets the stage for cherished memories and heartwarming moments. Transform your living room into a cozy winter wonderland, infuse your dining area with a festive spirit, and welcome guests with the enchantment of the season.
Unleash your creativity and let our Christmas Fabric be the catalyst for your holiday crafting projects. Sew or glue it onto wreaths, garlands, and banners for a festive touch. Use it to wrap gifts with an extra dose of charm or create festive ornaments and tree decorations that reflect your personal style.
Christmas is a time of joy for the entire family, and our Christmas Fabric helps to amplify that joy. Inspire your loved ones with your crafting skills and create a magical atmosphere that will be treasured by all. From parents and grandparents to children and friends, everyone will delight in the festive spirit brought to life by our Christmas Fabric.
Sprinkle joy and warmth into your holiday decor with our delightful Christmas Fabric. Embrace the season's enchantment, embrace the joyous family moments, and embrace the creative possibilities. Let our fabric become an integral part of your Christmas traditions, ensuring that each holiday season is filled with love, laughter, and everlasting memories.